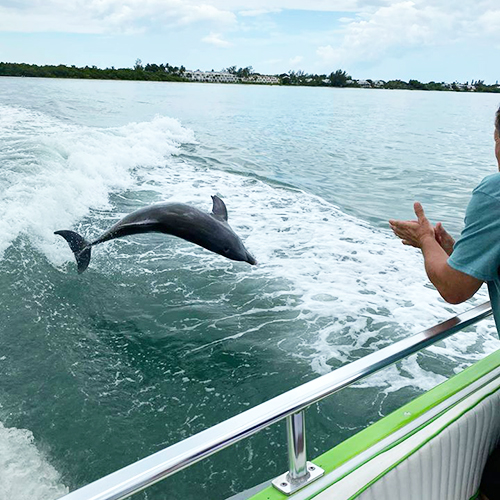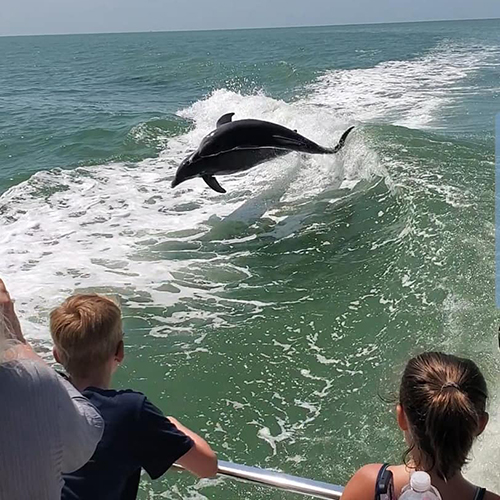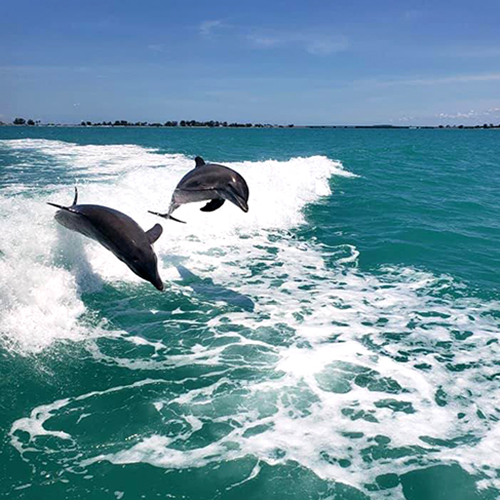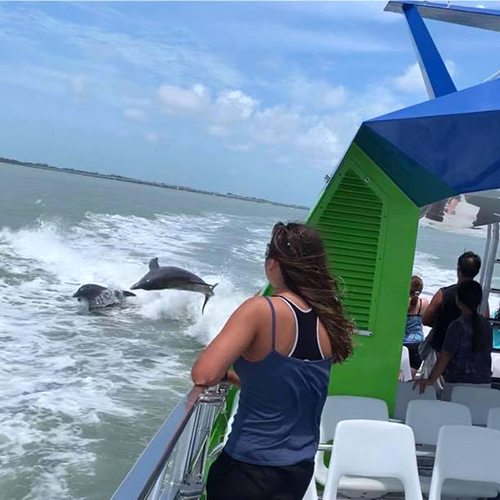 Closed for the season – we will reopen on April 1, 2023. See you then! 
Experience the thrill of a Myrtle Beach Dolphin Cruise! Our 90 minute dolphin tours are exciting on board our 70 foot speed boat designed for the best dolphin sight seeing excursions imaginable.
Sea Racer is the newest and fastest dolphin-tour boat in the Myrtle Beach area. This offshore style speed-boat will give you the thrill of being on a speed boat traveling at speeds of 30+ miles per hour combined with the comfort of being on a large stable tour boat that has a restroom and plenty of space to move around.
One look at Sea Racer 02 and you can see that it's a spacious vessel with ample seating. It has a V-shaped hull and there's no shortage of dolphins who love to play in its wake!
If you're looking for fun things to do in Myrtle Beach, congratulations! Your search is over. ​
Based at the Big M Casino boat dock, Sea Racer Tours is a 70 foot speed boat that provides rides for up to 128 passengers. Guests will embark on an exciting excursion of the coastline of Little River and Myrtle Beach.
A 90 minute boat ride in search of bottlenose dolphins. Fast and fun!
Stay in touch and receive special offers.
Have you toured with us? We'd love to hear from you!