July 4th Fireworks Cruise $35
Departs at 8:30 PM
Come see the North Myrtle Beach fireworks display from the water aboard Sea Racer. Enjoy the comfort of being inside the barrier islands of Little River Inlet where you will see the display off the Cherry Grove Pier. The captain may even position the boat near the pier should weather conditions permit.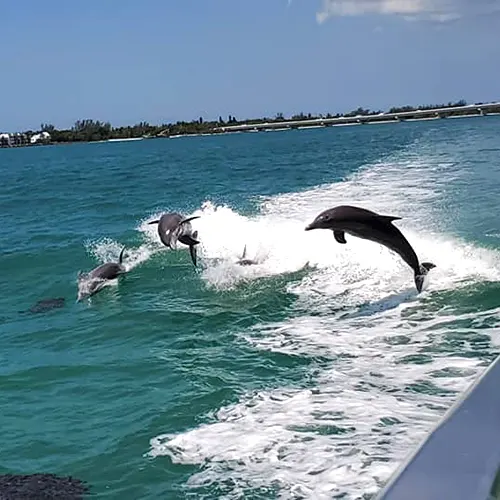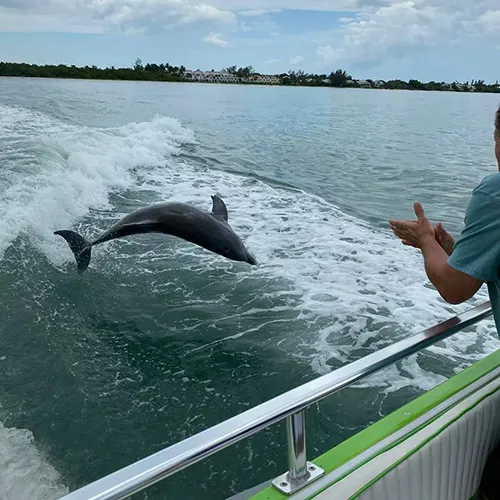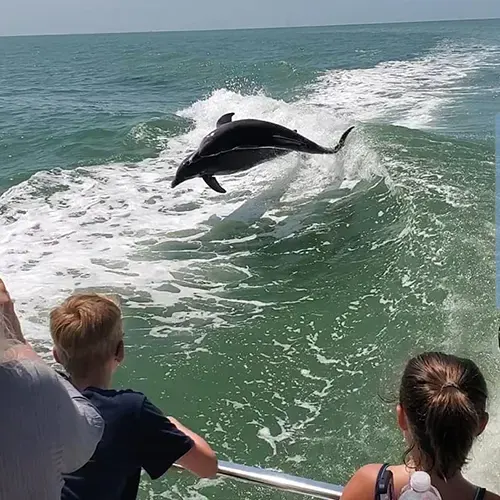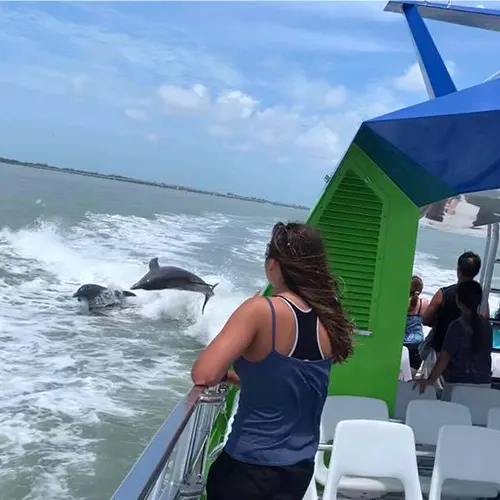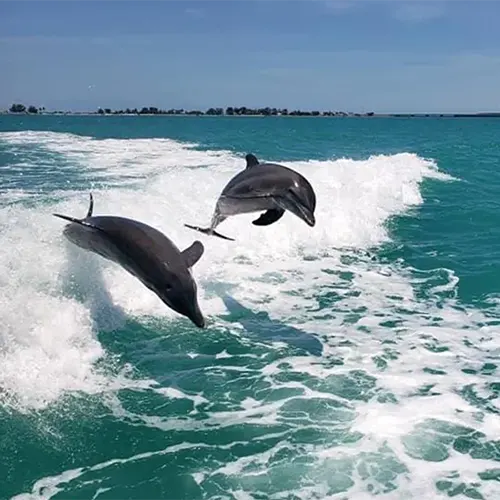 Thank you for a wonderful 2023 Season! We'll see you in March 2024. 
Come aboard the Sea Racer and discover the best way to see dolphins in the Myrtle Beach area. You will likely see dolphins in their natural habitat and possibly see them jump in our wake. Be sure to bring your camera! Dolphins are wild animals in their natural environment and can be unpredictable, therefore we can not guarantee dolphin sightings on every cruise. 
Our 90 minute dolphin tours are exciting as well as informative. Our captains and crew are knowledgeable of the Little River inlet, dolphin habits, and the wildlife that live here.
Our tours are perfect for all ages. We have plenty of room for children and families, and we offer a variety of seating options to accommodate everyone.
We also offer private charters. If you're looking for a more personalized experience, our private charters are the perfect option. You can choose your own itinerary and schedule, and we'll make sure your day is unforgettable.
Based at the Big M Casino boat dock, Sea Racer Tours is a 70 foot speed boat that provides rides for up to 128 passengers. Guests will embark on an exciting excursion of the coastline of Little River and Myrtle Beach
If you're looking for fun things to do in Myrtle Beach, congratulations! Your search is over.
Book your Sea Racer Tour today and experience the thrill of seeing dolphins up close!
Stay in touch and receive special offers.
Have you toured with us? We'd love to hear from you!