Looking for a boat tour of Myrtle Beach?
Want to see Bottlenose Dolphins?
Explore the sites from the water!
If seeing local hot spots and dolphins gets you excited, then our tour company is exactly what you're looking for.
With our boat tours, you'll have the chance to:​
​See dolphins, pelicans, ospreys, and other wildlife.
Learn about local attractions.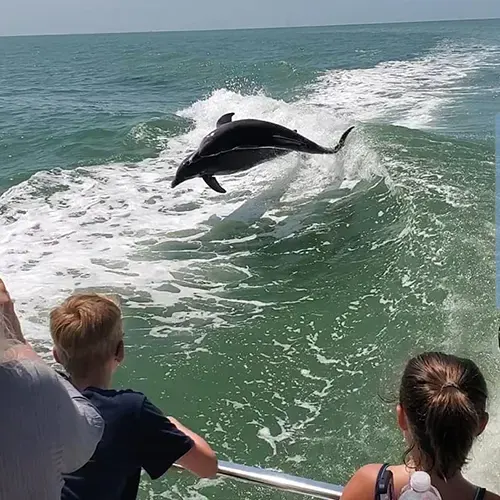 If dolphin watching is the main reason you're touring with us, then we recommend this 90 minute cruise because it gives you the best chance of seeing these playful creatures. If we can't find them, we'll move to another area FAST…a major benefit of riding Sea Racer Tours!